Professional development workshops are interactive sessions that provide an opportunity to learn new skills, refine existing abilities, and to exchange ideas with others. These energizing programs can be tailored to fit the needs of your organization and can be conducted in various formats and timeframes. The mission of these workshops is to create an environment where the individual can experience self-awareness, motivation and non-judgmental feedback which will aid them in working more efficiently and reaching their goals.
Listen to a live presentation on Personal Branding:
Personal Branding: What Message are You Conveying to the World? featuring Beth Carter, a Certified Professional Coach and owner of Carter Consultants, Ltd., presented on May 10, 2010. (MP3, 1hour 15 minutes, 69.2MB)
Listen to a live presentation on Networking Know-How:
Networking Know-How with Beth Carter of Carter Consultants, Ltd. in Fairfield. Presented on September 16, 2009.
(MP3, 1 hour 21 minutes, 74.6MB)
A representative sample of our workshops include: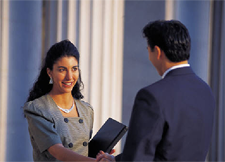 Coaching for Success
This workshop explains in detail how the power of coaching can help the individual succeed in achieving their objectives.
Leadership Development
Focusing on how to successfully "energize" your staff to achieve company goals. This workshop is for strategic leaders who want to create an effective performance management system.
Career Goals Identification
This program answers the questions – "Who am I now?" "Who do I want to become in my work?" "Are my career goals in line with those of my company and the rest of my life plan?"
Management Development
Managers today face many challenges in guiding their staff to reach peak performance. The focus is to identify and to capitalize on key attributes of staff members and to effectively "reward" them.
Crayons to Coaching – The Tools You Need to Succeed
This program explores how to go a step deeper in affecting a change that brings fulfillment and happiness in reaching one's goals both personally and professionally.
Team Building
The DISC Assessment can be conducted prior to this workshop to identify key characteristics of the team. Activities will then incorporate these findings and/or other observations to build better awareness and a more harmonious work environment.
Work-Life Balance
Work is only a piece of one's life puzzle. This session identifies how to strike a balance between demands of the job and the other facets of life.
How to SCORE Well in Your Interview
This workshop will discuss the five components that an effective interview will cover.
Networking Know How – How To Do It Effectively in a Job Search
This program will discuss the pros and cons of various network avenues which will lead one on a path in developing a successful career networking strategy.